Giving to Texas State University
Our Run to R1 and Elevating Student Success is What's NEXT for Texas State University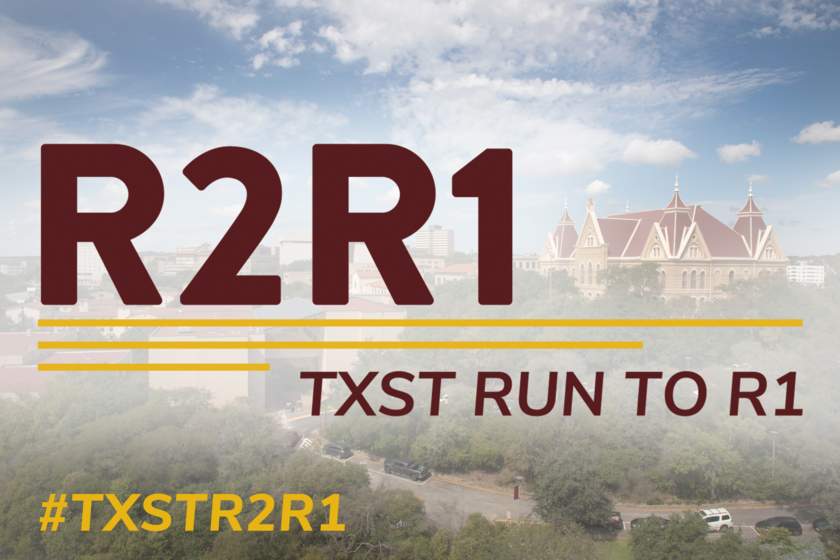 Doing more is essential to catapult Texas State to the NEXT level in our teaching and research to achieve designation as a national research university. YOU, TXST alumni, corporations, friends, and members of the Bobcat community, are empowered to make a difference as supporters and valued partners in our journey.
STEP UP FOR STATE SAVE THE DATE - October 4-5, 2023
Show Your Passion
1899 Minutes of Giving
#StepUpForState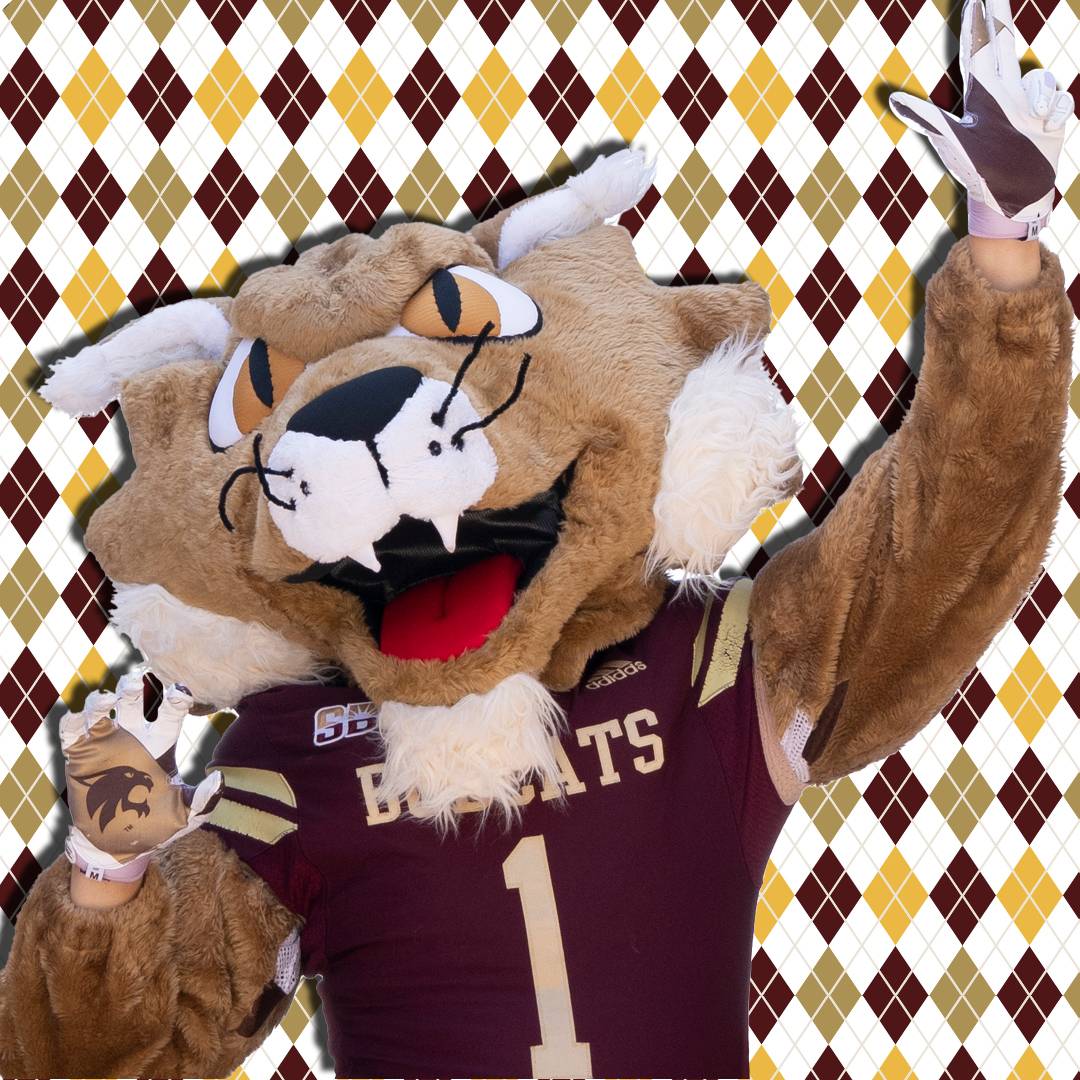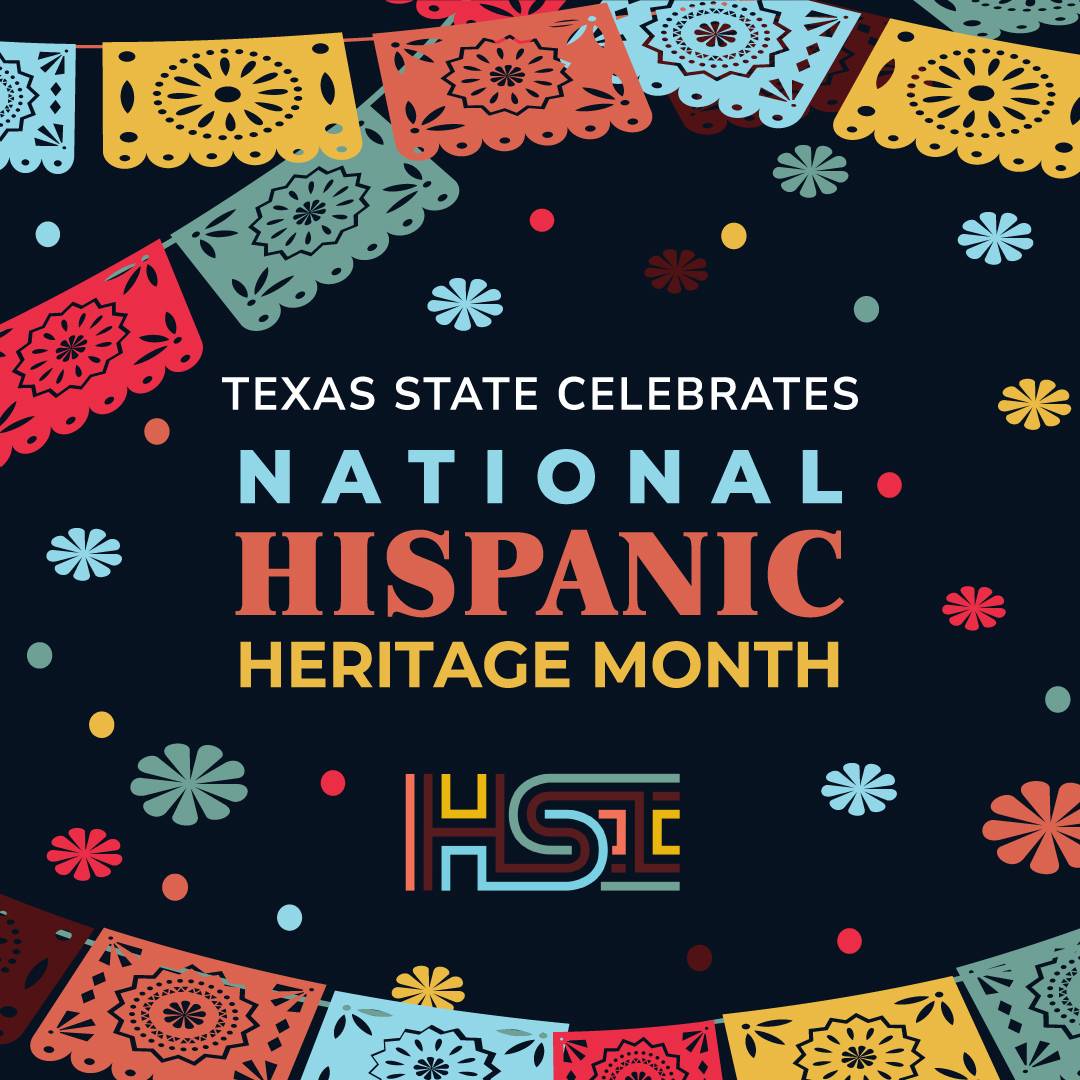 Proud HSI Being a Hispanic Serving Institution (HSI)
is more than a Federal designation at Texas State. It is a part of our culture, our identity, and strategies, policies, and practices.

TXST Earns Seal of Excelencia
Texas State University is a proud recipient of the prestigious Seal of Excelencia! The Seal of Excelencia signals that TXST is among the nation's most distinguished universities with intentional and inclusive support of Latino/e/x students.
Learn more about Excelencia in Education and the Seal of Excelencia online at National Spotlight on Texas State for Seal of Excelencia Honor
Thank You For Investing In What's Next at TXST
TXST Researcher Featured in "Batsies" from H-E-B Presents: An Our Texas, Our Future Film Series
Lead Scientists Sarah Fritts, assistant professor in the Department of Biology at Texas State University, and Sara Weaver, principal and natural resources director at Bowman Consulting who earned her doctorate in aquatic resources and integrative biology from Texas State in 2019 are featured in one of five short nature documentaries presented by H-E-B in partnership with Fur and Fin Films and the Texas Parks and Wildlife Department.
The short "Batsies," is a play on the term "besties," which describes the two scientists from the H-E-B Presents: An Our Texas, Our Futures Film Series," which will be released on August 23 on YouTube. Fritts has been working with bats for more than 15 years, and Weaver has been specializing in protecting bats from wind farms for a decade. As a team, they have extensive experience with researching wildlife populations, communities, and diseases. The short follows the two women as they capture bats and test ultrasonic deterrents on them. The frequency as a deterrent, makes the space around turbines very uncomfortable for bats and the bats try to avoid that space.
In 2020 Texas State received a $500,000 grant from the Texas Parks and Wildlife Department (TPWD) to conduct an extensive acoustic survey of bats in Texas in order to prepare a response to the deadly white-nose syndrome that is devastating bat populations across North America. Fitts and Weaver were co-PIS with Ivan Castro-Arellano, associate professor in the Department of Biology at TXST. The grant was among the largest TPWD has made to study non-game wildlife.
The series also underscores a theme of industry and conservation working together to protect nature. H-E-B has partnered with Texas State to fund several sustainability initiatives. Supporting the preservation of Texas' natural resources and inspiring environmental stewardship through awareness and education are key components of H-E-B's Our Texas, Our Future campaign and an important part of how they do business.
Alumni Passion and Pride Support TXST Student-Athletes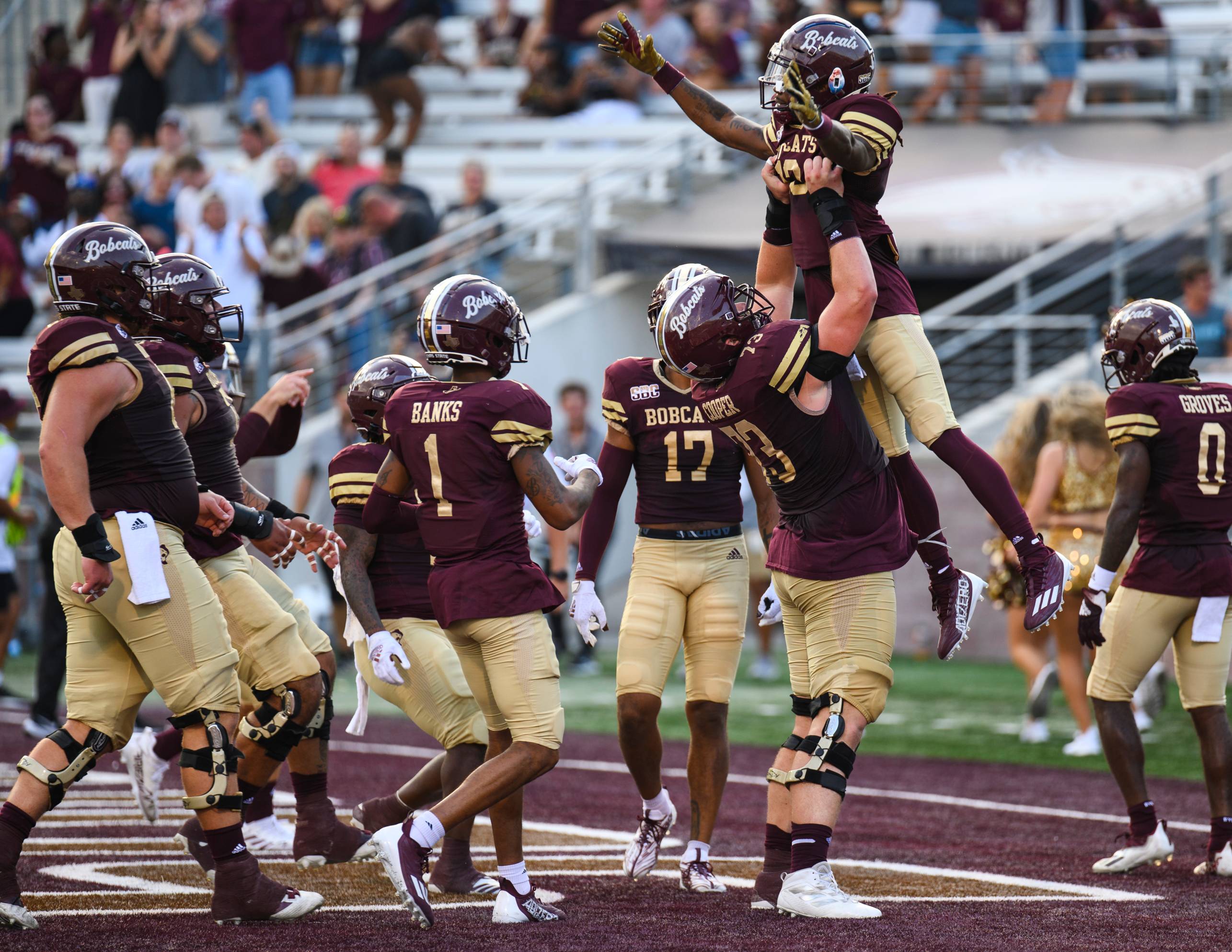 Thank you to TXST alumni, Tish and Don Stricklin for committing a planned gift to the Stricklin Family Endowed Scholarship in Athletics at Texas State University. Your endowment provides needed support for football student-athletes who have distinguished themselves both academically and athletically through teamwork and perseverance. You are positively changing the lives of our students for the future.
This generous gift qualifies you as a Texas State Hero. Heroes was established in 2006 to honor those who have given $1 million or more to our university. You truly exemplify what it means to be a Texas State Hero. Thank you for your inspiring and generous leadership and for all that you continue to do to make what's NEXT possible for students at TXST.
Providing More Access to Higher Education at TXST
The Callaway Foundation has designated an additional gift to support the Callaway Endowed Scholarship in the McCoy College of Business Foundation at Texas State University. This scholarship provides a qualified student from C.H. Yoe High School in Cameron, Texas with funds to pay tuition, fees, room, board, and books to attend the McCoy College of Business at TXST for up to four years. As committed supporters of TXST, Callaway first established the Callaway Foundation Endowed Presidential Scholarship in 2015 with the Texas State University Development Foundation.
With this generous gift in McCoy, the Callaway Foundation is now recognized as a Texas State University Hero. Heroes are those individuals or organizations who have donated one million dollars or more to the university. It is the most prestigious honor bestowed on Texas State supporters. Thank you for helping provide access to higher education and drive what's NEXT to support student success at TXST!
Gift-In-Kind Honors Wood Turning Craftsman, Dr. Doug Tolbert, and Benefits Future TXST Artists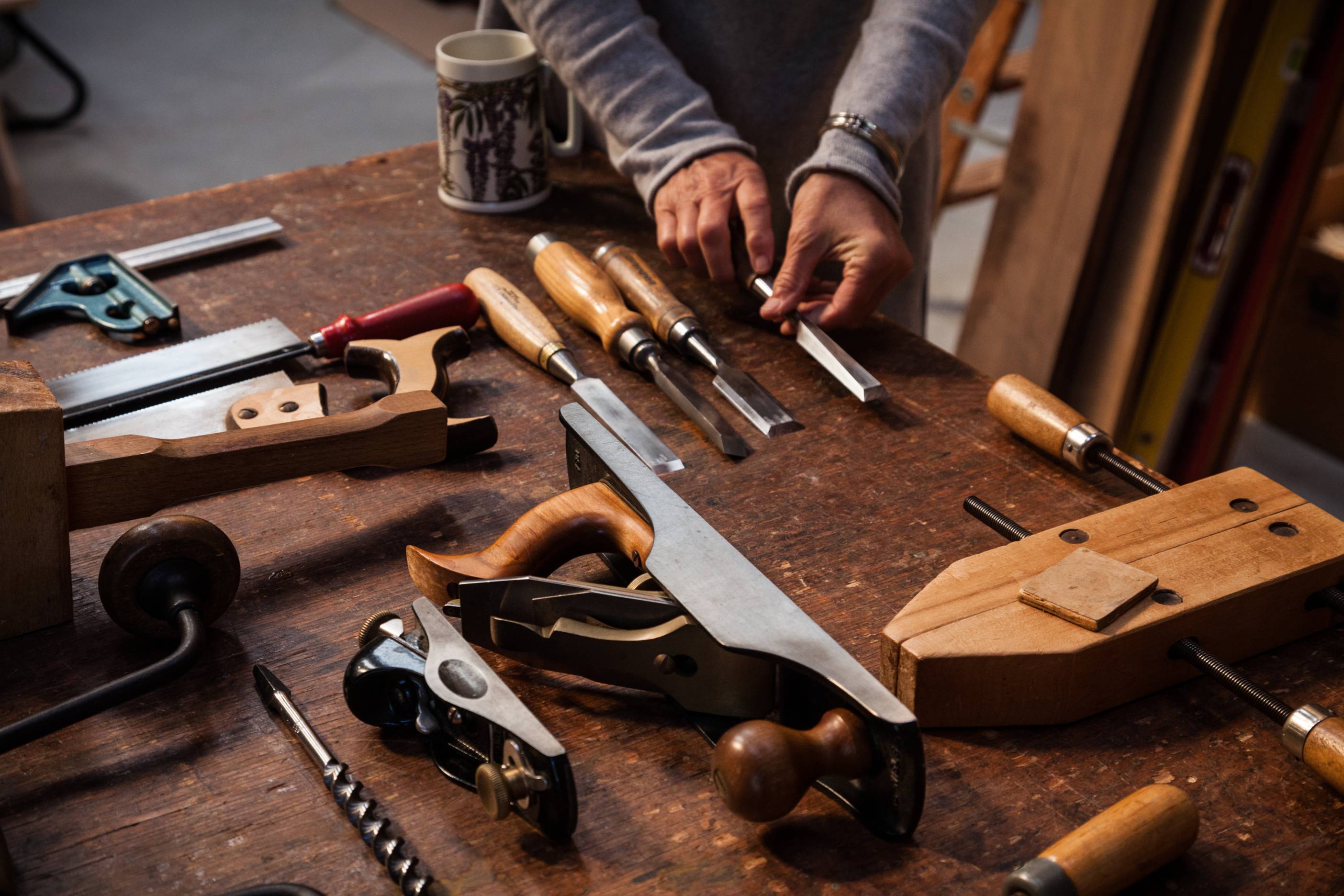 Margie Buckingham has committed a gift to the Texas State University that will honor her late husband, Dr. Doug Tolbert. The gift will benefit students enrolled in the School of Art and Design by providing them with an exceptional array of equipment, tools, and literature that will elevate their development as artists, designers, and thinkers.
Originally from California, Doug earned his Ph.D. in Genetics at the University of California-Davis and led a successful career as a software engineer. Doug developed an interest in ship modeling and nautical studies while living near a sailing base, after which he enrolled in wood-turning lab classes. His love for the "Age of Sail" and a business trip to London opened the door to the National Archives, where Doug tapped into his research skills to prepare for ship modeling projects. Alongside, Margie nurtured his creative spirit, accompanying him on cruises to visit the ports where ships of interest were moored.
Margie and Doug moved to Texas to retire in Southwest Austin. Doug constructed an expansive 2500-square-foot workshop on their property, amassing an impressive collection of tools and literature on woodworking. When Margie began to search for a new home for Doug's equipment where it would be appreciated and utilized, her niece Caroline suggested she look no further than Texas State.
A Studio Art major pursuing a BFA with Teacher Certification, Caroline recognized the mutually beneficial opportunity to honor her uncle's creative legacy and enhance the School's facilities, housed in the Joann Cole Mitte and Sabinal buildings. Dr. Beth Thomas, Director of the School of Art and Design, points out that a gift of this kind can be transformative in students' education, and gives them the additional opportunity to connect with members of the community who care deeply about the education and training of artists and designers. The new equipment will be used by many of the 980 students who regularly compete and exhibit their work regionally and nationally; alumni go on to graduate study in top graduate art programs and careers in the arts and design in Texas and nationwide.
Texas State University is grateful for the gift and for Margie's commitment to supporting the future of design and the arts.
Big Support for TXST Athletics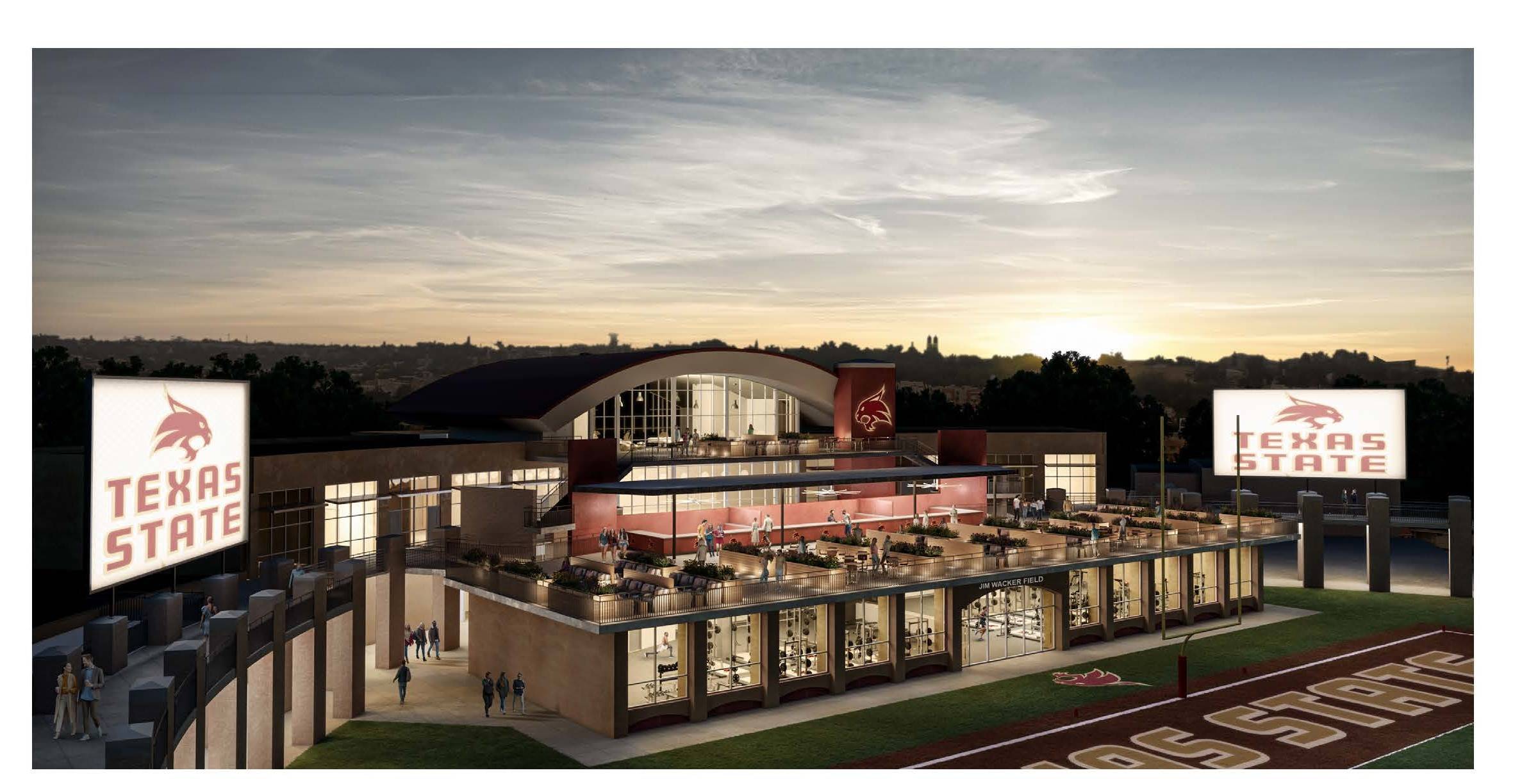 Michele and (Bobcat alumnus) Benny Boyd recently donated a generous gift to Texas State University to support the renovation of the End Zone Football Complex. Renovation of the End Zone Football Complex will enhance our football facility and our future student-athletes experience. With this gift the Boyd's are now members of the prestigious Texas State Heroes Society, recognizing donors who have over a lifetime given $1M or more to advance excellence at TXST. Thank you for this significant gift to help drive what's NEXT in TXST Athletics! Read the full article.
New Music Building
At TXST, our School of Music lives and breathes excellence. To match the caliber of talent we are recruiting and provide the expert learning opportunities our students need, a new state-of-the-art Music Building comes next...and NEXT IS NOW!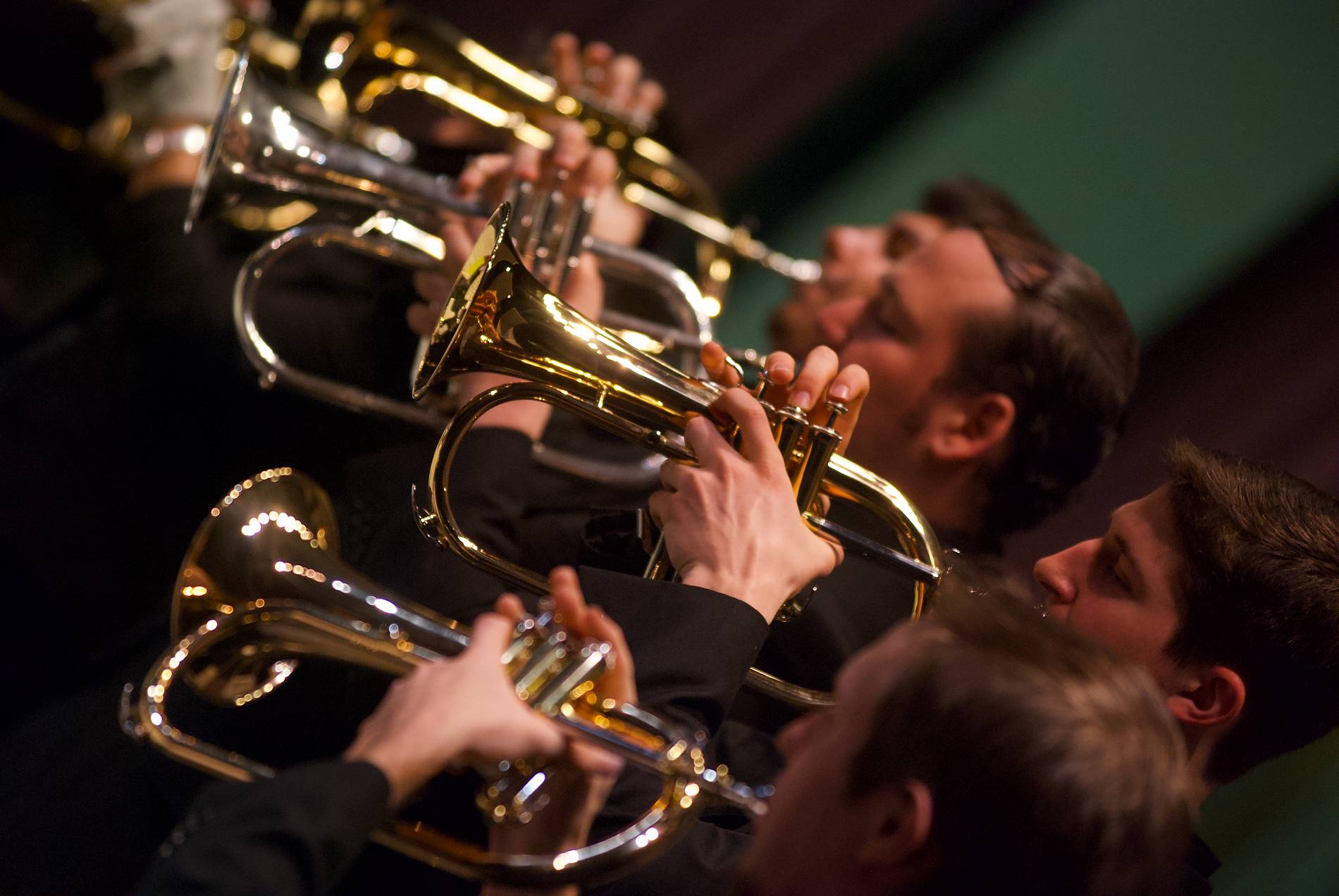 NEXT IS NOW Capital Campaign
NEXT is a goal, gift, and promise. It's how Texas State moves forward, continuing a legacy built on making a better tomorrow. The NEXT IS NOW Capital Campaign was publicly launched in 2021 with the goal of raising $250 million. The campaign is fundraising for four priorities, Students, Academics, Facilities, and Athletics, all advancing Texas State toward Tier 1 research university status. Learn more about NEXT IS NOW
Meet Scholarship Recipients
TXST has more than 600 scholarship programs that help students pursue their college dreams. One such life-changing program is the 1899 Scholars, a group of exceptional students who demonstrate academic excellence and leadership. The Maroon & Gold Annual Fund fuels those scholarships.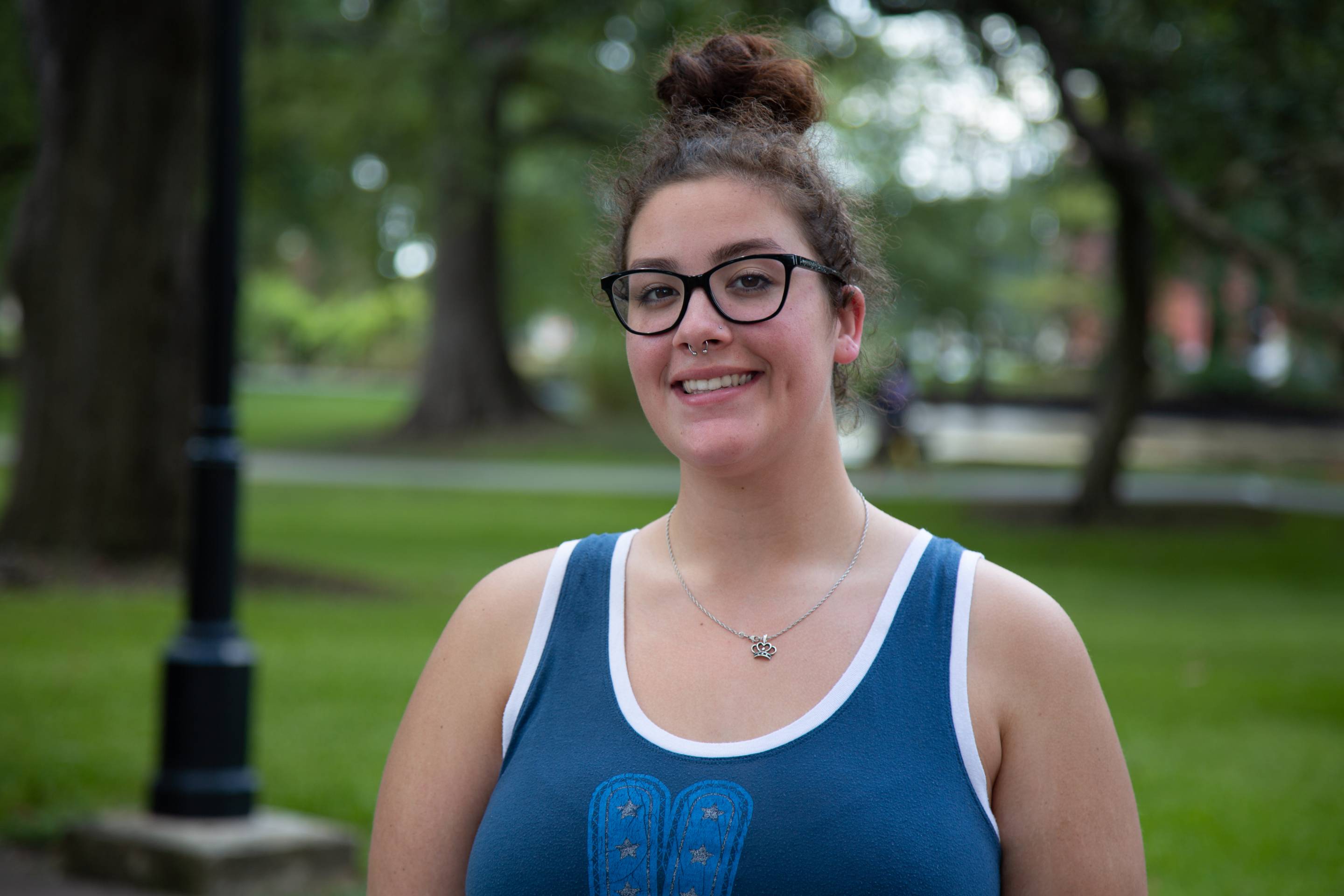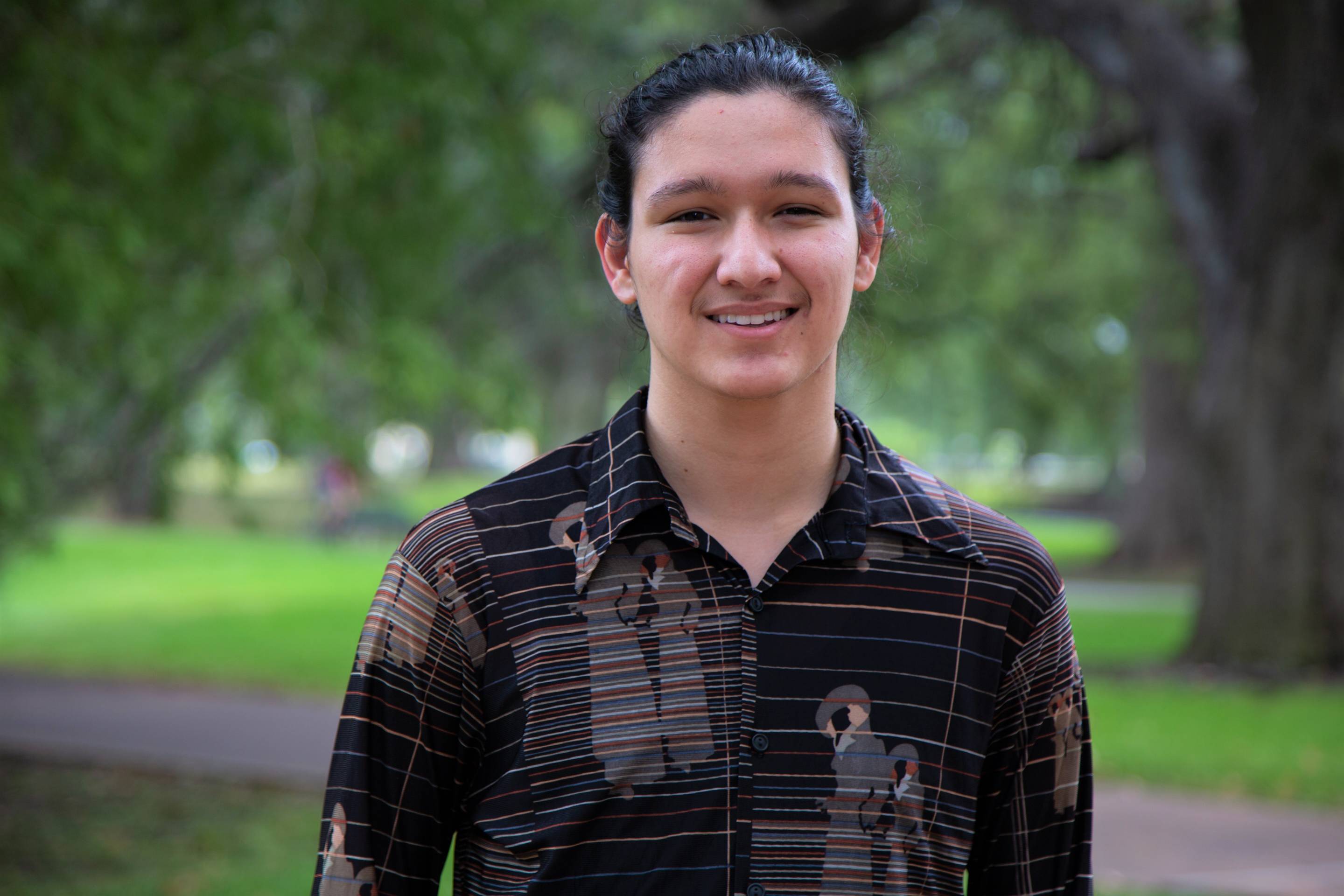 Legacy Gift Planning
Leave a legacy of giving to be remembered by future generations and make an impact at Texas State University.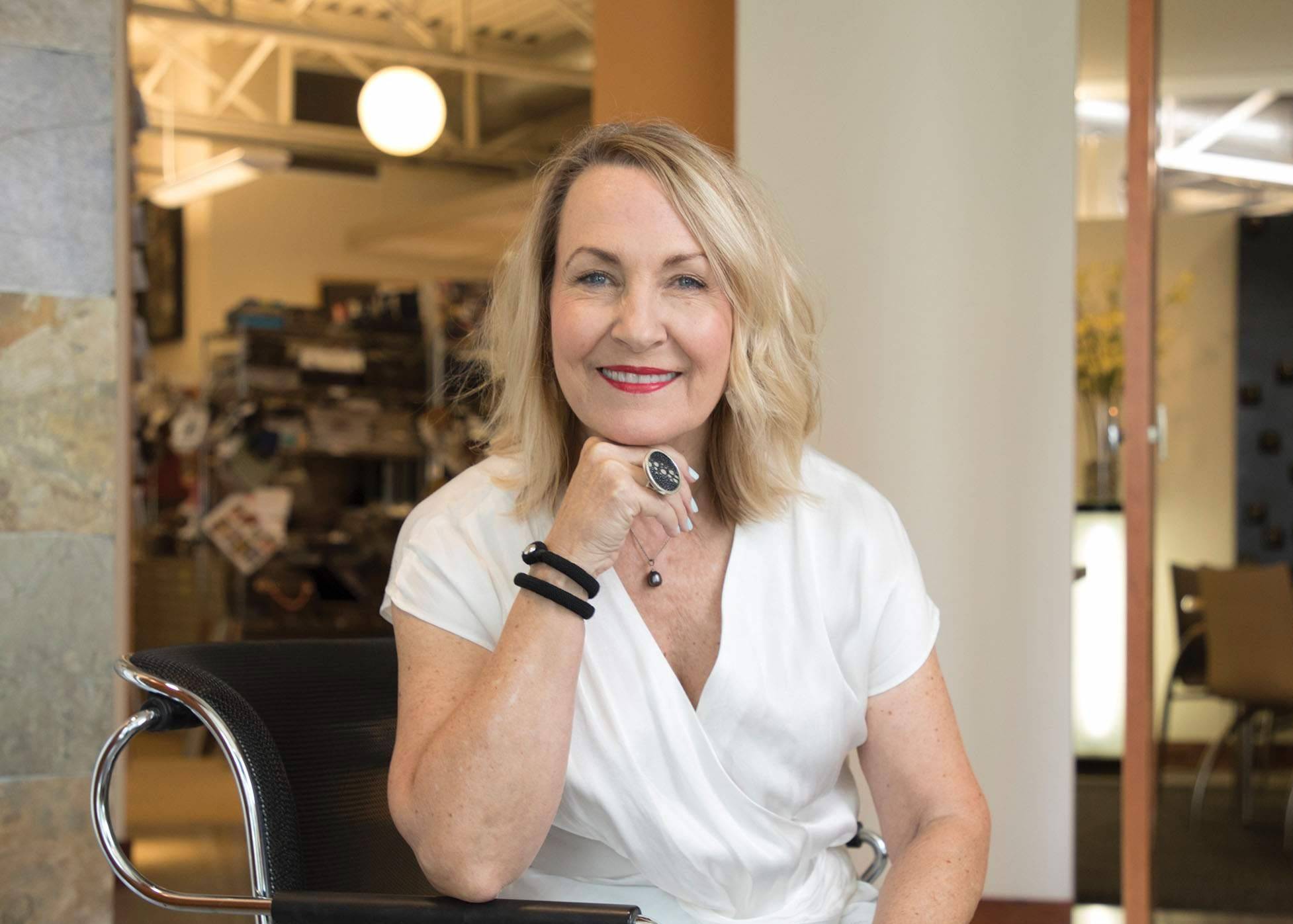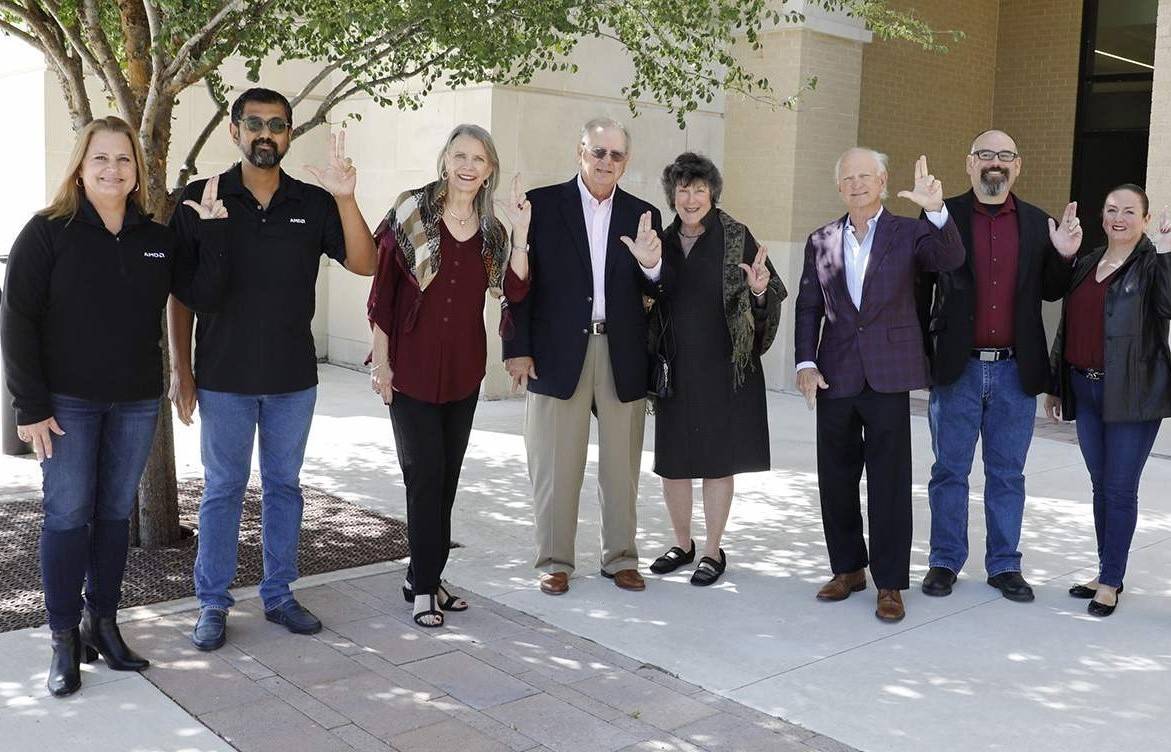 Giving Societies and TXST Heroes
Our donors not only ensure the future success of the university — they transform lives. Thanks to their generosity, Texas State is able to attract and retain the best and brightest students, support excellence in teaching, elevate our research efforts and provide world-class facilities across our campuses.
University Advancement
University Advancement is dedicated to expanding community, maintaining tradition and increasing awareness and philanthropic contributions to Texas State University through alumni relations, development and media relations. We work hand-in-hand with the entire campus and in partnership with the Development Foundation.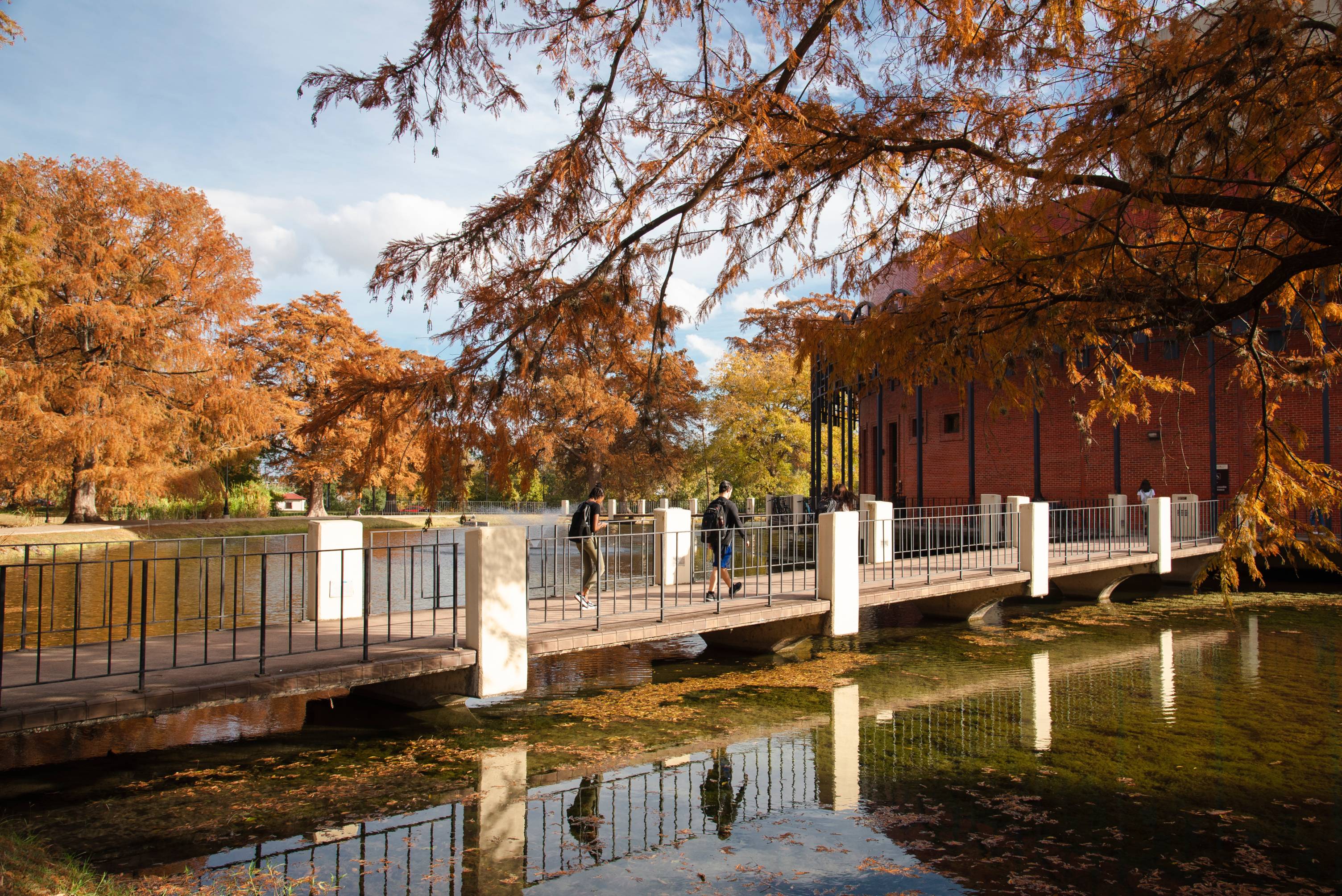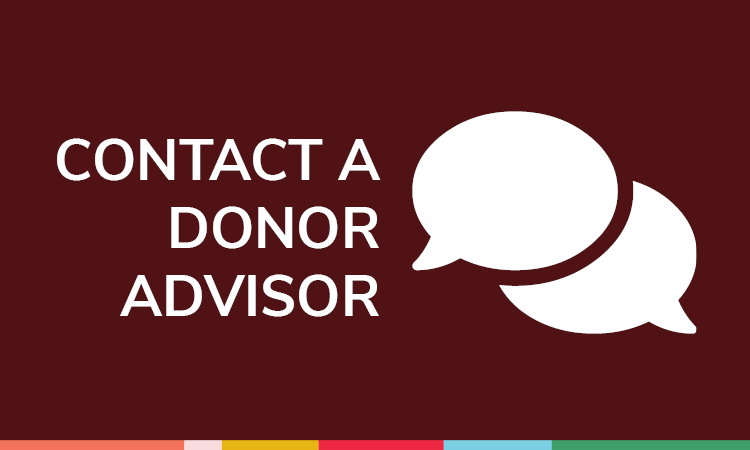 To learn more about how you can make a difference for our university, the community, and the next generations of Bobcats...